Top 3 Reasons Why It's A Good Idea to Use Insurance Brokers
Sep 15, 2021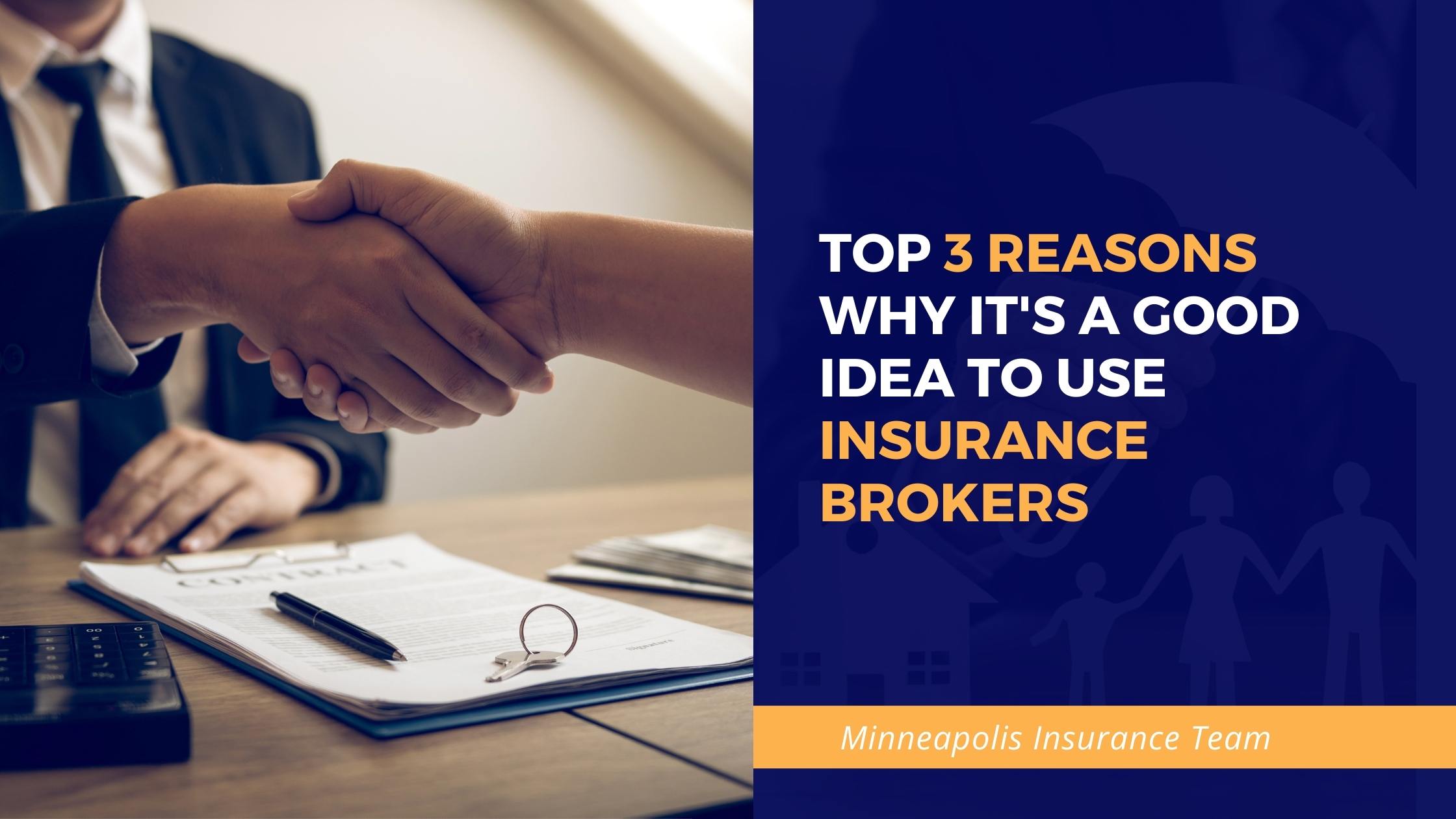 You can purchase insurance in many different ways: you can either directly contact an insurance company, use an insurance agent, or an insurance broker (a.k.a independent agent). Of course, insurance needs are individual and you surely want to make the right choice when making a purchase.
Insurance companies provide you with products that are specific to what their company offers. This means that your options are limited and you need to spend time comparing multiple products and researching for options on your own.
Insurance agents can offer you more choices from multiple insurance companies. But, they are not independent of the company and can only recommend the products of the insurance companies they represent.
However, if you are looking for individuals that will directly work for you, are independent of insurance companies, and offer a more personalized service for your insurance needs, an insurance broker (or independent agents) is the best fit.
Here's why we believe using working with an insurance broker will highly benefit you:
1. More choices and saves time
Insurance brokers provide you with many coverage options and different price points from multiple insurance companies. They use their complex knowledge about insurance products to help you find the perfect blend of service, price, and coverage that is specifically tailored for your needs- they will help you research your options.
Also, professional brokers are useful especially in saving you the hassle of jumping from one agency to another when you're looking for multiple insurances. They can give you options on different types of insurance you can purchase all together-like a one-stop shop.
2. Trusted Advisors and Advocates
Insurance brokers are licensed experts that legally represent you- so they will be highly involved in helping you understand the policy language, explaining them in simple terms, so you can make wise decisions. As brokers are independent of insurance companies, they will also provide unbiased advice on what options you can avail, taking time to listen and understand your situation, ensuring you are properly covered.
For instances of disputed claims or changes in coverage, your insurance broker will be your advocate, to support and act on your behalf. Using a qualified insurance broker will help you ensure a faster and thorough settlement of your insurance claims.
Should you need further assistance, insurance brokers will give you highly personalized support, working directly with you all throughout the way.
3. Policy Updates and Risk Management
Insurance brokers are always on top of any changes to policies and will be there to periodically review your coverage and update you on any changes. They often recommend policies that not only suit you but your changing needs as well.
They will also give you the right guidance so you are aware of the potential risks you might encounter and assist you in mitigating them, ensuring any potential problems are addressed properly
Where do I find an insurance broker?
When you choose to work with an insurance broker, you have an insurance professional on your side that will help you select the best policy for your needs. They are highly knowledgeable of the wide range of insurance products out there and are ready to assist you with the complexities of insurance.
A good insurance professional, whatever they are called or how many companies they represent, will most often have a designation like "AAI" Accredited Advisor in Insurance, "CPCU" Charted Property Casualty Underwriter, or "CIC" Certified Insurance Counselor. There are other designations too. These designations mean that you are dealing with an experienced and knowledgeable insurance professional. Plus, it won't cost you anything if you work with them. Why not have the best?
We, at the Minneapolis Insurance Team, are a group of licensed professionals utilizing our knowledge and experience to assist you with your insurance coverage needs - be it business, home, car, truck, life -we have everything you need. We strive to find you the bigger savings, better coverage and provide you with the best support. You can start by contacting us at 612.460.7796 and we will help you find the right policy that will leave you secured and satisfied.