The right Minneapolis car insurance can help get you back on the road quickly if your car is damaged or destroyed by an accident, fire, theft, or other event covered by your insurance policy.
If you have an antique or classic car – like those pictured – you'll want to double check your policy to see if it is covered at market value replacement cost or you may be quite sad at claim time when you are offered next to nothing vs. the $45,000 the vehicle is worth.  Many people don't have their classics insured correctly.
Many insurers either won't insure classic cars or won't insure them to value – some will or you may want to look at an insurer that specializes in antique and classic cars.
Your policy may also provide protection against medical and legal costs resulting from injury, a death, or property damage caused by an accident involving your vehicle. This is where you'll want to make sure you have decent liability limits.  The state minimum in MN limits are 30/60/10.   These limits were set in the 1970's.  It isn't much these days and in many instances – can actually cost more as many insurers will place you in a better rating tier if you have higher limits and carried higher limits in previous terms.  If you were ever to need it – the higher coverage will hopefully, be enough to make everything whole.
An auto insurance policy is a contract between you and an insurance company. You pay a premium and in exchange, the insurance company promises to pay for specific car-related financial losses during the term of the policy.  Agents at the Minneapolis Insurance Specialists Team can help you determine the best coverage for your needs.  So, you have the best and correct coverage at the lowest cost – not just a cheap policy or a policy that doesn't meet the needs of why you purchased it.
People looking to purchase Minneapolis car insurance many times paid too much for too little.  They shop on price alone or think the lowest policy limits required by law will be the lowest cost.  This is generally not the case.  What they end up with is a cheap policy for a low cost and not the right policy for the lowest cost.  There is a big difference.
How much auto insurance is right for you?  Depends – on things like your net worth.  However, as mentioned earlier – it is almost always less to have above the state minimum and offers more protection.  Have an agent run both scenarios and check it out.
Our team of Minneapolis car insurance specialists understand the Minnesota car insurance laws and the needs of our customers.
Auto insurance requirements vary by state. In some states, to drive you must carry:
Liability coverage to pay for losses you cause others
No-fault coverage to pay you and your passengers for medical and related expenses caused by injuries from a car accident, regardless of who is at fault.  Both liability and no-fault coverage.
If you are involved in an accident with a driver who has limited coverage or no coverage you can pull from your policy.  This is another good reason to carry higher limits for uninsured and under insured coverage.
Comp coverage covers things like hitting a deer, storm damage or theft losses – anything other than collision.
Collision coverage is when you run into another vehicle or object or another vehicle collides with you.
You may want to consider carrying higher deductibles as it can greatly reduce premiums.  Generally, higher collision deductibles will save the most. For example:  look at carrying $500 comp and $1000 collision deductibles.
We offer Minneapolis car insurance and represent many carriers. We are also licensed in many other states.  We know Minnesota car insurance and will make sure you have the right car insurance coverage and the lowest cost.
Even in states where coverage isn't required, by law drivers must be able to pay for losses they cause others. Having insurance is the simplest way for most people to comply. To finance a car, it is usually necessary to have insurance which covers damage to your vehicle.
Every person's insurance situation can be unique – Call the Minneapolis insurance Specialists Team today and find out how to get the best price and value on Minneapolis car insurance for you.
Call 612-460-7796 to get your Minneapolis car insurance.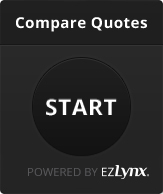 Find a local Progressive agent here.