Get Progressive Home Insurance from local Progressive independent agents.
612.460.7796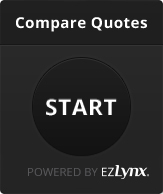 We represent ASI/Progressive here.  We are a Progressive Platinum agency.  There are only a few in the State – which means exclusive options are available here for you!  Your in the right place.
Get a Progressive Condo or home insurance from Progressive and other top insurance companies.
Easy Fast Local!
We have home insurance options for Condos and Town homes too!
Have Confidence that your belongings are covered
We represent many companies and have top home insurance specialists here for you.
You'll get the right coverage and best pricing – rest assured.
Condo associations have master policies that cover the property, common areas and physical structure of your building. However, these master policies do not cover your personal property or your liability to others, and they may not cover improvements or customizations to your unit.
We'll help you check your associations master policy to ensure you have the right coverage.
You can get affordable home insurance for your older home.
Some insurers won't insure older homes or are expensive.
If you have an older home – no worries.
Call 612.460.7796